Career
What Career Is Right For You And What Are The Skills Needed?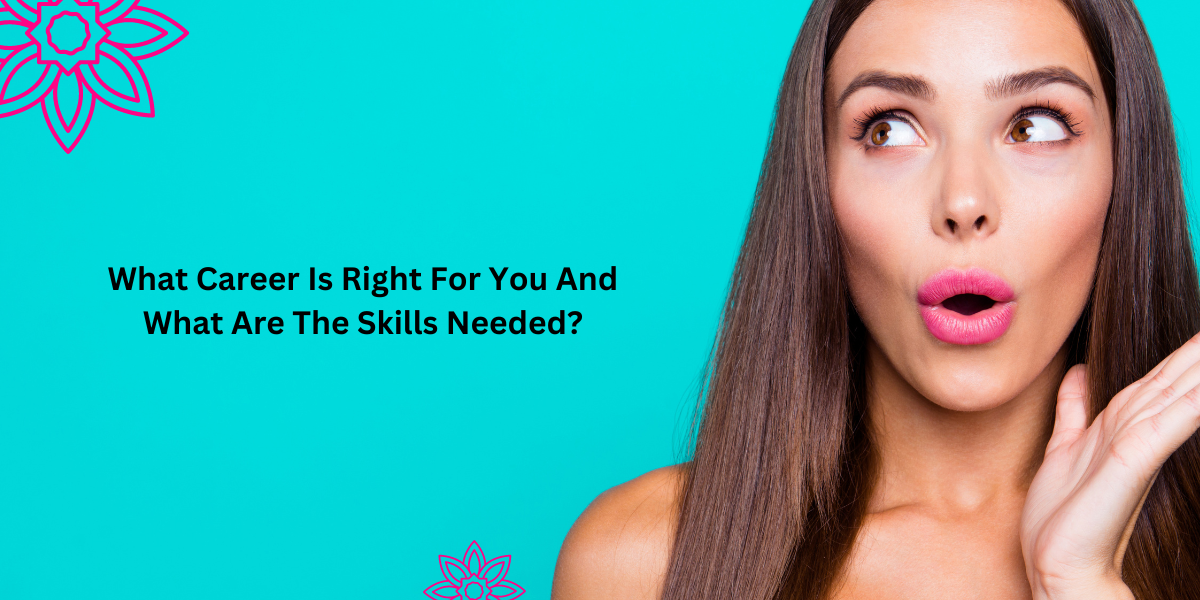 We all know there are a million different career paths out there. But which one is right for you? The truth is, it's hard to say for sure. That's because what you do and the skills you possess are unique to each individual. That's why it's always a good idea to take some time to think about your career goals.
Once you have a better idea of where you want to go, it's time to start looking for the skills that will help you get there. In this post, we will outline five essential skills for any career, no matter what it may be. So read on and find out what makes you stand out from the rest!
What are the Different Types of Careers?
There are many different types of careers out there for people with different interests and skill sets.
If you want to know what career is right for you, it's important to figure out what skills you have and what talents you have.
Below are five different types of careers that could be a good fit for someone with the skills and talents listed below:
Arts & Entertainment Career: If you enjoy performing art or working in the creative industry, a career as an arts & entertainment professional might be a good fit. You'll need creativity, stamina, and strong communication skills to work in this field.
Business Career: A business career can be rewarding if you have the right skills and temperament. You'll need patience, analytical abilities, and leadership qualities to be successful in this field.
Healthcare Career: If you're interested in helping people or caring for others, a healthcare career could be a great option for you. You'll need compassion, strong problem-solving skills, and teamwork abilities to thrive in this field.
Law Enforcement Career: If criminal justice interests you, a career as a law enforcement officer may be the perfect fit for you. You'll need strength, discipline, and intelligence to make it as a police officer or sheriff's deputy.
Nonprofit Leadership Career: If nonprofit organizations interest you more than corporate jobs, consider a career as a nonprofit leader. You'll need excellent organizational skills and
What Are The Skills Needed For Different Careers?
Different careers require different skills. When you're thinking about what career is right for you, it's important to know what skills are needed for the job. Here are 10 different careers and the skills that are typically required in order to be successful in them:
Find the best career for your life.
Healthcare professions: A healthcare professional needs to have strong communication and interpersonal skills, as well as knowledge of medical terminology and procedures.
Education professionals: A teacher, administrator, or counselor who works with students needs to have excellent organizational skills and patience. They also need to be able to work independently and be able to handle stress well.
Law enforcement: Police officers, detectives, and prosecutors need strong problem-solving abilities as well as the ability to remain calm under pressure. They also need good verbal and written communication skills.
Business professionals: Many business positions require people with strong math skills, as well as the ability to work efficiently under pressure. In addition, many businesses rely on good written and communication skills.
Computer science professionals: Computer scientists need strong problem-solving abilities as well as an understanding of computer systems and programming languages. They also need good verbal and written communication skills.
Social workers: Social workers need good empathy and social networking abilities in order to provide emotional support to their clients. They also need excellent oral and written communication skills in order to effectively communicate with their clients and superiors alike.
Medical professionals: A medical doctor. more Information isaimini
What Are The Required Education and Certifications for Different Careers?
There are many different careers out there for people with different education and certification requirements. However, some of the most common career paths include:
· Medical assistant: A medical assistant must have a high school diploma or equivalent, along with certification from the National Healthcare Association in patient care.
· Nurse practitioner: A registered nurse with a specialty in nursing practice that includes providing primary health care to patients must possess at least an associate degree from an accredited college or university. They also need to pass the National Council Licensure Examination for Registered Nurses (NCLEX-RN).
· Physical therapist: A physical therapist must have a bachelor's degree in physical therapy from an accredited college or university and be certified by the American Physical Therapy Association. They must also meet requirements set forth by state boards of physical therapy.
What are the Potential Job Openings in Different Careers?
Careers in the medical field offer many opportunities for advancement and growth. Careers in healthcare fall into a few categories: health technicians, nurses, doctors, dentists, and other medical professionals.
Health technicians work in a variety of settings, from hospitals to home healthcare providers. They may be responsible for cleaning and preparing areas, stocking supplies, handling patients' records, and performing other clerical tasks.
Nurses are the backbone of the healthcare system. They provide patient care through providing hands-on services such as changing bandages, administering medications, and providing support during surgeries.
Doctors diagnose and treat patients with illness or injury. Dental physicians provide dental care for their patients. Other medical professionals who work in healthcare include physical therapists, radiologists, and respiratory therapists.
How to Choose the Right Career for You and What to Do if You Don't Know Which One to Choose
Exactly what are the skills you need to find a successful career, and how can you determine what those are? It all starts with understanding yourself. In order to figure out your strengths and weaknesses, it's important to take stock of your personal qualities and preferences.
You can do this by completing an online career assessment tool like the ones offered by The Muse or Career Crawl. After taking these assessments, you will have a better idea of which careers align with your natural inclinations and skills.
Once you have a good understanding of your skillset, it's time to look for job opportunities that match those strengths. There are many ways to do this: through online job databases like Indeed or Simply Hired; using social media platforms to research companies; reading industry publications, or networking with other professionals in related fields.
Once you have secured an interview with a potential employer, be prepared to answer questions about your experience and skills. Be sure to highlight any accomplishments or projects that demonstrate your abilities in the area under consideration.
If you don't know which career path to take, don't worry! There is no "right" answer when it comes to finding a fulfilling career path – as long as you are passionate about the work that interests you, there is bound to be a position available that matches your skill set.
Most importantly, stay motivated – if you keep pushing yourself forward despite setbacks or challenges along the way, success will eventually follow!